Dallas TX
K3S Auto Repair
K3S Auto Repair, family-owned since 2013, is an auto repair shop in Dallas TX offering repair services for most foreign import and all American vehicles. We hire ASE Certified Mechanics and offer a Peace of Mind warranty protection that is honored nationwide on all the vehicles we service and repair. We specialize in European auto repair for German, British, Italian, and Swedish brands to include Mercedes-Benz, BMW, Audi, Land Rover, Porsche, Volkswagen, Volvo, and more.
Dallas TX
Automotive Repair Specialist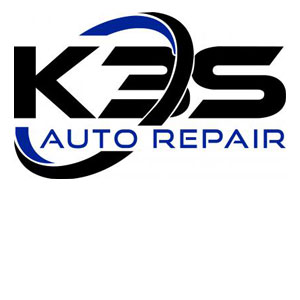 Your car is an important investment and you want only the best to keep your vehicle running smoothly throughout its life, and to make that life a long one. That means finding the perfect service center to take care of all your auto repair needs. When you need auto repair in Dallas, TX as well as other services for your car, look no further than K3S Auto Repair. We service all makes and models of vehicles in the Dallas area.
Trusted Mechanics For Your Car's Auto Repair
When you choose your auto repair shop, you want someone who is going to treat your baby the way you would if you had the skills to perform repairs yourself. We understand this love of a great car at K3S Auto Repair. We have a passion for them and we strive to pay the same attention to detail in maintenance and repair as their engineers do when they build their vehicles. We love cars and having the opportunity to work on them each and every day. That is why we specialize in them. So, if you're looking for superior auto repair in Dallas, TX, trust the ones who genuinely love cars like yours.
Mechanics Who Know Auto Repair
Our mechanics do more than standard car repair; they believe in high-quality auto repair. Their thorough training and tools combined with their love of cars make them the best for car auto repairs. Plus, all of this comes at reasonable costs. Our automotive technicians love cars. Your car is extravagant, but a finely-crafted, lasting machine. It remains this way when auto mechanics like ours, who love these cars and specialize in them, perform maintenance and repairs. Call us at 817 554 3183 and trust us with your car's auto repair in Dallas, TX
The Best Care for Your Vehicle
K3S Auto Repair is the place to go for your auto repair and maintenance. Whether you're coming to us for your car's very first maintenance or repair appointment, or you're looking for a new auto repair shop, we will always help you keep your car at peak performance. The key to your vehicle's perfect performance is a thorough preventative maintenance plan that suits you and your car.
Services Important to Maintain Your Car in Top Condition
As a vehicle owner, you want to ensure your car is always in top shape. However, many factors like weather, mileage, and road conditions can impact the vehicle's condition taking a toll on the brakes and suspension, to name a few. Therefore, it is essential that you routinely take the car for auto maintenance to ensure it works at its optimal level all year round.
Here are some of the many services that you should invest in to maintain your vehicle:
Suspension
The vehicle's suspension system supports overall control and provides a smoother ride—even on the bumpiest roads. It maximizes the friction between the road and the vehicle's tires, helping you handle the car easily and enjoy a comfortable journey. However, a suspension service may be needed if you notice braking problems, unusual noises, or excessive bouncing.
Transmission
A vehicle's transmission is crucial for its long-term health. As it has several moving parts that require maintenance to ensure they work in top order, the expertise of a certified technician may be needed.
Brakes
Whether there is a brake problem or you have hit the car's recommended service interval level, request a brake service appointment right away from our techs. Standard brake services include brake fluid exchange, flushing, leak repair, diagnosis, and drum replacement. You may need new brakes when the brakes are completely worn out and you hear a grinding sound of unprotected rotors.
Oil Change
Clean oil improves your vehicle's performance while extending the engine's life. However, when you delay the oil change, the fluid breaks down over time and causes difficulty in the car's performance.
Some of the common signs that it is time for an oil change are dirty and dark oil; you smell oil inside the car, the engine noise increases, and you can see exhaust smoke. To avoid these problems, it's best to change the oil promptly.
So, what are you waiting for? Schedule vehicle maintenance service with us today. Allow our expert mechanics at K3S to diagnose all the problems and address them promptly to your complete satisfaction. Schedule a service today.