Honda Repair & Service — Dallas TX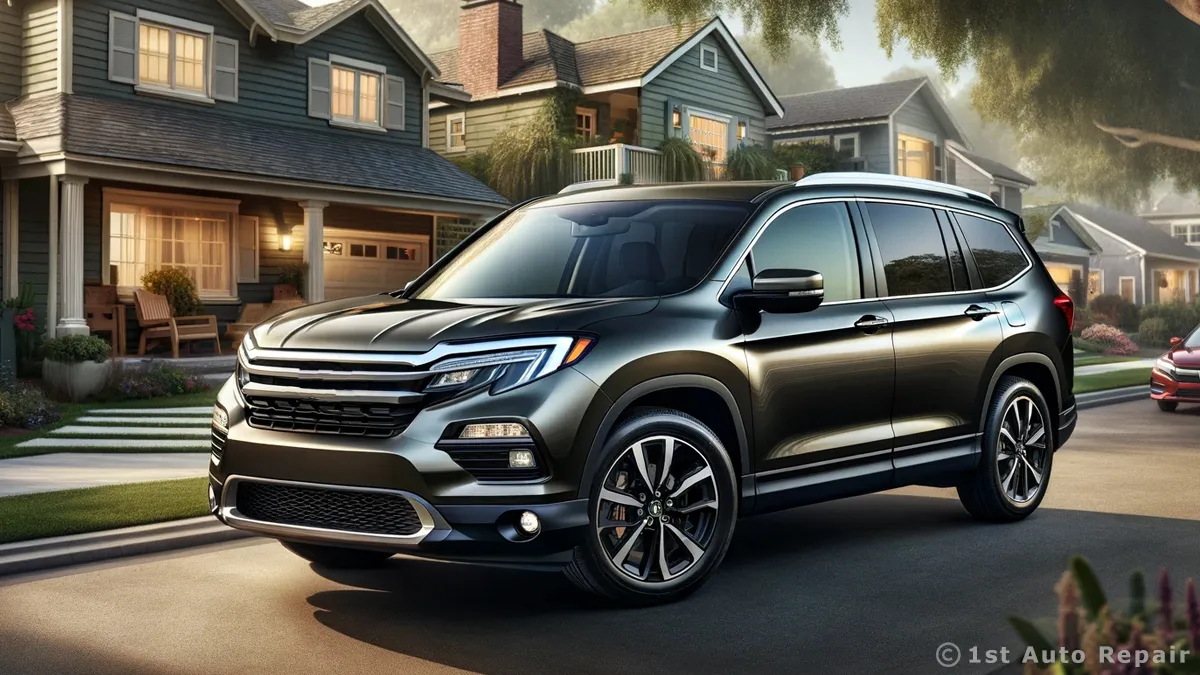 Honda Civic VTi-L Drive Impression by The NRMA — Reuse Under CC BY License
K3S Auto Repair appreciates the fact that many in the Dallas area who drive Honda vehicles consider our family-owned local business to be the best alternative to the Honda dealership service center. The very fact that one is driving a Honda around the Dallas area means they wanted to own an automobile that was reliable and from a trustworthy company. The technicians at K3S Auto Repair understand and appreciate the workmanship and attention to detail that goes into manufacturing a Honda. And there is no better place in the Dallas area to have that valued vehicle taken care of than by the team at K3S Auto Repair. Our team of ASE-certified Honda specialists is dedicated to making certain our customers continually experience only the safest and most pleasant driving experiences. There is no question as to the achievement by both Honda and K3S Auto Repair of earning a great reputation and maintaining a positive image in their customers' eyes.
K3S Auto Repair specializes in the entire product line of Honda. From the Accord, CR-V, Crosstour, CR-Z, Clarity, Pilot, and every other model in between, our technicians can repair, service, or maintain whatever a Honda owner may be in need of. Our team knows how important a vehicle is to the person behind the wheel and nothing short of giving them the ultimate driving experience is the goal of our team. The team at K3S Auto Repair comes to work each day feeling passionate about providing nothing short of exceptional service and professional work, in great part because of the satisfaction of interacting with our auto repair shop's valued customers.
K3S Auto Repair takes pride in the services and repairs we perform on all of our customers' vehicles, and we treat our customers with only the utmost courtesy and respect they deserve. K3S Auto Repair is looking forward to assisting you with any problems, service, or maintenance needs you may need for your Honda. Please feel free to call us today or use our online appointment form to schedule a repair or service. Only need an estimate for your Honda? No problem, simply complete our online estimate form and you can expect a prompt reply.
K3S Auto Repair performs most types of repair & services for all types of Honda models. Our team is well-known and respected in the greater Dallas area and considered by many vehicle owners to offer better overall quality of service than local Honda dealership service centers.
Maintenance
Factory Scheduled Service
Oil Change Service
Chassis Lubrication
Transmission Service
Cooling System Flush
Tire Rotation & Balance
Electrical System
All Lighting
Battery
Alternator
Starter
Airbag Diagnosis
Windshield Wipers & Washers
Steering & Suspension
Wheel Alignment
Struts & Shocks
Drive Train Repair
Rack & Pinion
Performance Upgrades
Tire & Axle Repair
Transmission Replacement
Air Conditioning & Heating
Auto AC Repair
System Diagnosis
Heater Core
A/C Compressors
Blower Motor
Climate Control
Engine Repair
Oil Leak Troubleshoot
Timing Belt & Head Gasket
Engine Replacement
Engine Service
Exhaust System
Brake Repair
Inspection & Diagnosis
Disc Brake Repair
Drum Brake Repair
ABS Diagnosis
Master Cylinder
Brake Fluid Flush
Cooling System
Leak Diagnosis
Water Pumps
Radiator Repair
Cooling Fans
Coolant Hose
Thermostat
Engine Performance
High Performance Upgrade
Fuel Injection Service
Computer System Diagnosis
Maintenance Tune-up
Emission Diagnosis / Repair
Check Engine Light Inspection
Honda Models Repaired & Serviced
K3S Auto Repair services and repairs the following vehicle models manufactured by Honda at our auto repair shop.