Mercedes Repair & Service — Dallas TX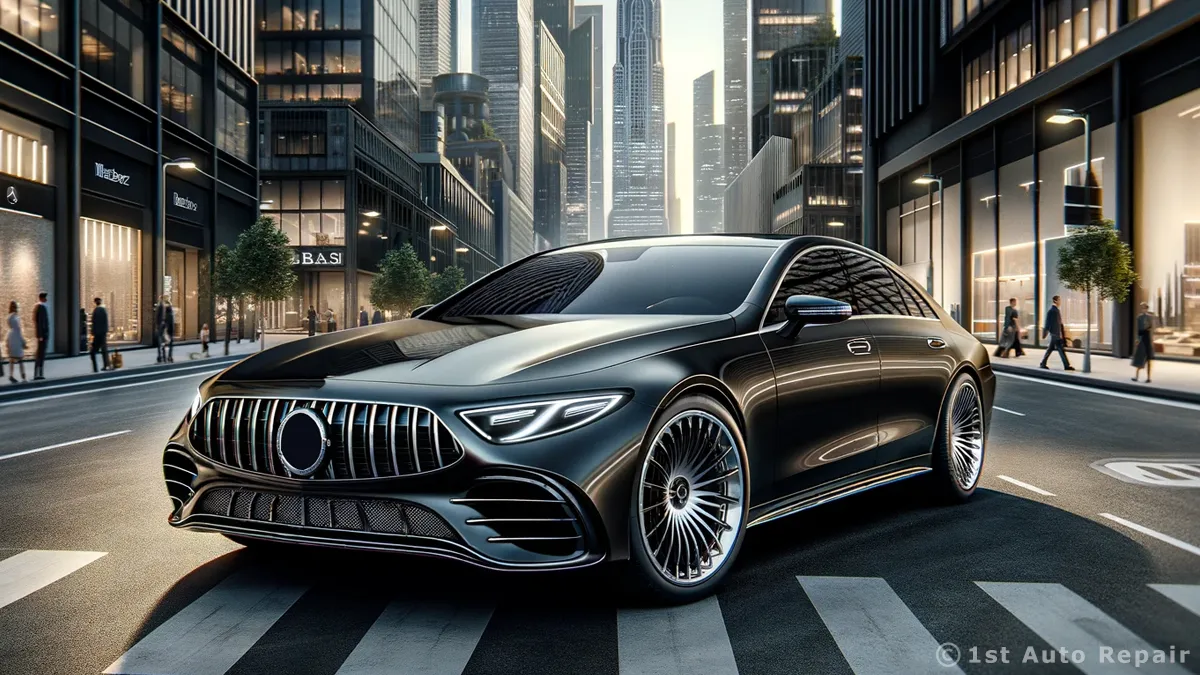 Creative Commons Mercedes CLK by Aurimas — Reuse Under CC BY License
Skilled Professionals
K3S Auto Repair is considered by many in the greater Dallas area as being the best alternative Mercedes-Benz dealership repair and service. Luxury cars such as those manufactured by Mercedes-Benz have high standards and expectations for quality, design, and performance. Mercedes-Benz owners have similar standards and expectations from those they entrust to work on their valued European luxury vehicle. K3S Auto Repair both understands and appreciates these expectations and as such only hires the finest, most skilled, and sought-after Mercedes-Benz specialists to work on our customers' vehicles at our automotive repair shop.
The team at K3S Auto Repair has a reputation for being some of the best auto mechanics in the Dallas area. Regardless of this reputation, our technicians continually dedicate themselves to ongoing training, attending some of the very best seminars and courses available. Combined with their ongoing learning, state-of-the-art diagnostic equipment, and only the best of tools, owners of Mercedes-Benz vehicles can rest easy our team has the skills, expertise, and means to offer only the most exceptional service available in the entire Dallas area.
Expect the Best
Mercedes-Benz has a reputation for offering luxury vehicles known for their prestige, driving experience, and durability. Continually ranking well in quality ratings and surveys related to customer satisfaction, it comes as no surprise then that owners of Mercedes-Benz vehicles have come to expect a quality of personalized service that the typical auto repair shop simply can not provide. K3S Auto Repair understands this and makes every attempt to meet these expectations by offering exceptional service and care to all of our customers. It is with the slogan "Choose the Best or Nothing" for Mercedes-Benz in mind that the team at K3S Auto Repair keeps in mind every time a customer entrusts us with their Mercedes-Benz for repair or service.
K3S Auto Repair performs most types of repair & services for all types of Mercedes-Benz models. Our team is well-known and respected in the greater Dallas area and considered by many vehicle owners to offer better overall quality of service than local Mercedes-Benz dealership service centers.
Maintenance
Factory Scheduled Service
Oil Change Service
Chassis Lubrication
Transmission Service
Cooling System Flush
Tire Rotation & Balance
Electrical System
All Lighting
Battery
Alternator
Starter
Airbag Diagnosis
Windshield Wipers & Washers
Steering & Suspension
Wheel Alignment
Struts & Shocks
Drive Train Repair
Rack & Pinion
Performance Upgrades
Tire & Axle Repair
Transmission Replacement
Air Conditioning & Heating
Auto AC Repair
System Diagnosis
Heater Core
A/C Compressors
Blower Motor
Climate Control
Engine Repair
Oil Leak Troubleshoot
Timing Belt & Head Gasket
Engine Replacement
Engine Service
Exhaust System
Brake Repair
Inspection & Diagnosis
Disc Brake Repair
Drum Brake Repair
ABS Diagnosis
Master Cylinder
Brake Fluid Flush
Cooling System
Leak Diagnosis
Water Pumps
Radiator Repair
Cooling Fans
Coolant Hose
Thermostat
Engine Performance
High Performance Upgrade
Fuel Injection Service
Computer System Diagnosis
Maintenance Tune-up
Emission Diagnosis / Repair
Check Engine Light Inspection
Mercedes-Benz Models Repaired & Serviced
K3S Auto Repair services and repairs the following vehicle models manufactured by Mercedes-Benz at our auto repair shop.